****This special does not apply to existing orders or new orders. This is a RE ORDER sale. You must have previous order number to purchase ****
Our stickers are durable and we offer them in both regular and laminated for more protection to withstand everything from sunny days to the harshest of weather. Durable for cars, dishwashers, and anything else you could think of. Due to the high demand for this deal, we'll have a 7-14 BUSINESS DAY production turnaround after proof approval if a design change is requested.
Laminated vs. Regular (Non-Laminated)
Our regular stickers are weatherproof and are perfect for labeling and as an economical choice. These are perfect for mounting on areas that won't get a lot of contact, for stickers that will be placed on high contact items like cell phones we recommend lamination.
Laminated stickers come with either our 3 mil high gloss premium laminate or our soft and elegant matte finish. The lamination adds an extra layer of protection against excessive rubbing and handling.
Artwork Requirements
Submit your artwork at 300dpi at the size it is to be printed for the best print quality possible.
Submit files in CMYK color format to avoid unexpected color shifts. We will convert your RGB files to CMYK.
Your artwork will be printed as big as possible to fit the area of your selected size unless specified on the memo line or if file is sent to size.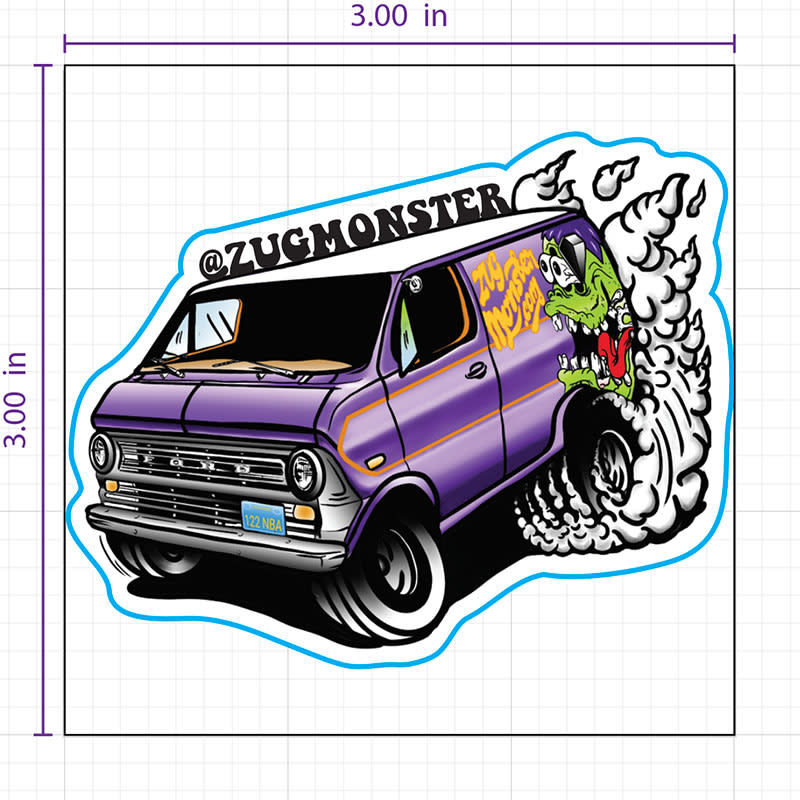 Design Template

Promo code not valid with this sticker special.