Maximize your accessories game with this amazing deal! Get 50 custom 1.5" acrylic pins and/or keychains to rep your style! Fun to make, fun to wear-- customize your look with this awesome bundle and get ready to flaunt your flair!
Custom acrylic keychains and pins have a 5-10 day turnaround but if you have a tighter deadline give us a call and we'll be happy to help.
Artwork Requirements
Submit your artwork at 300 dpi at the size it is to be printed for the best print quality possible.
Submit files in CMYK color format to avoid unexpected color shifts. We will convert your RGB files to CMYK.
Your artwork will be printed as big as possible to fit the area of your selected size unless specified on the memo line or if the file is sent to size. We do not stretch or modify your design proportions unless is requested in the notes.

Download our design template for more details on setting up your cutline.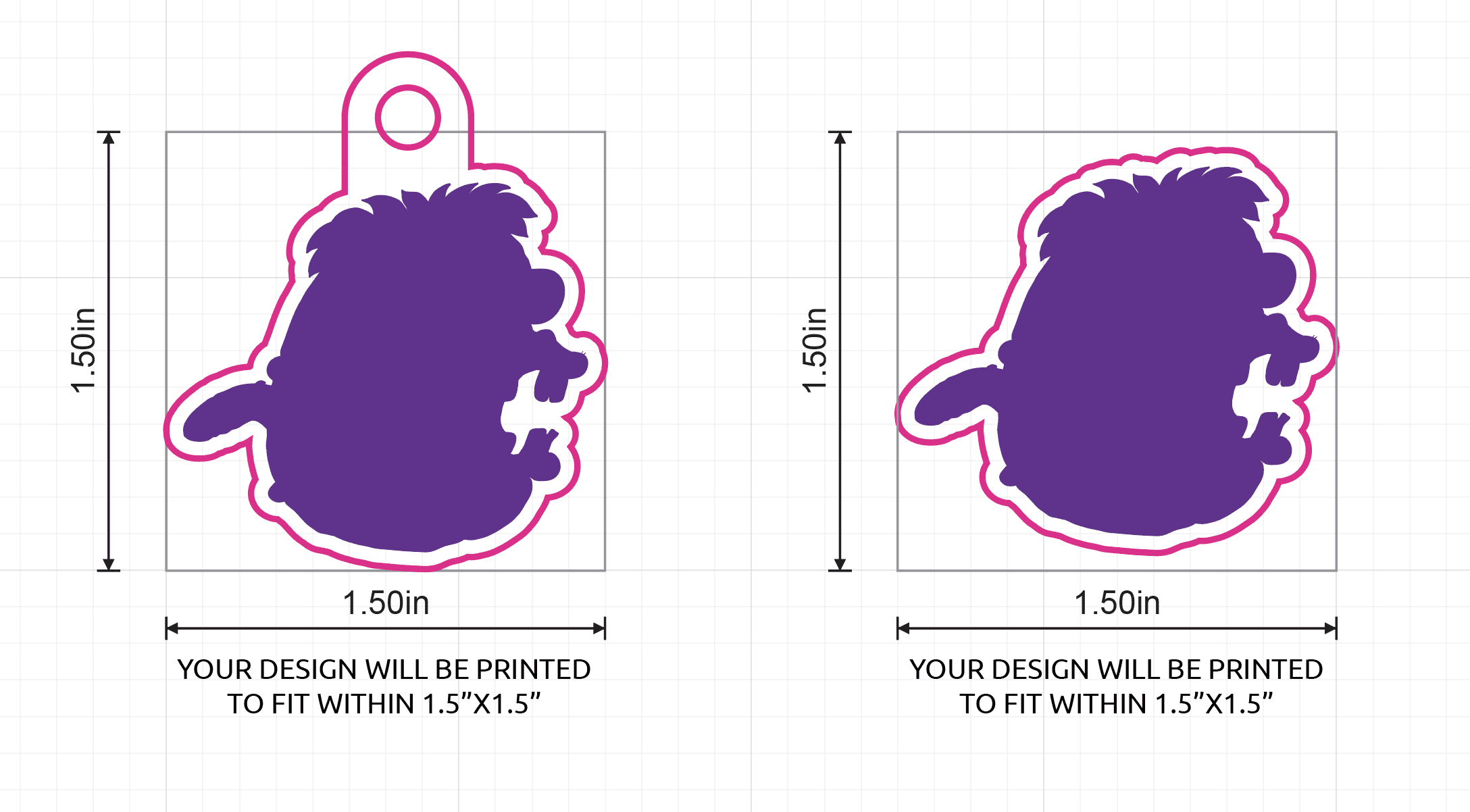 Design Template