Custom Coasters
This is the ultimate branding, marketing, and furniture saver product ZUG Monster has to offer! Custom coasters are a great accent to any bar, home, or restaurant! Preserve your table/countertops from water damage with a cool sleek coaster! ZUG Monster offers full-color print with the best vibrant print materials that will keep your coasters looking fresh round after round!
Our coasters are 3.5" in diameter and 3.5" square with rounded corners made out of either 1/8" plywood our heavy 80pt coaster board material which makes them highly durable. After our team reviews your order, this product has a 8-10 business day production turnaround. Please advise, there will be no proof sent. 

Please note that due to the different variations of wood grain and natural colors in the plywood your items might look slightly different. All pieces are unique.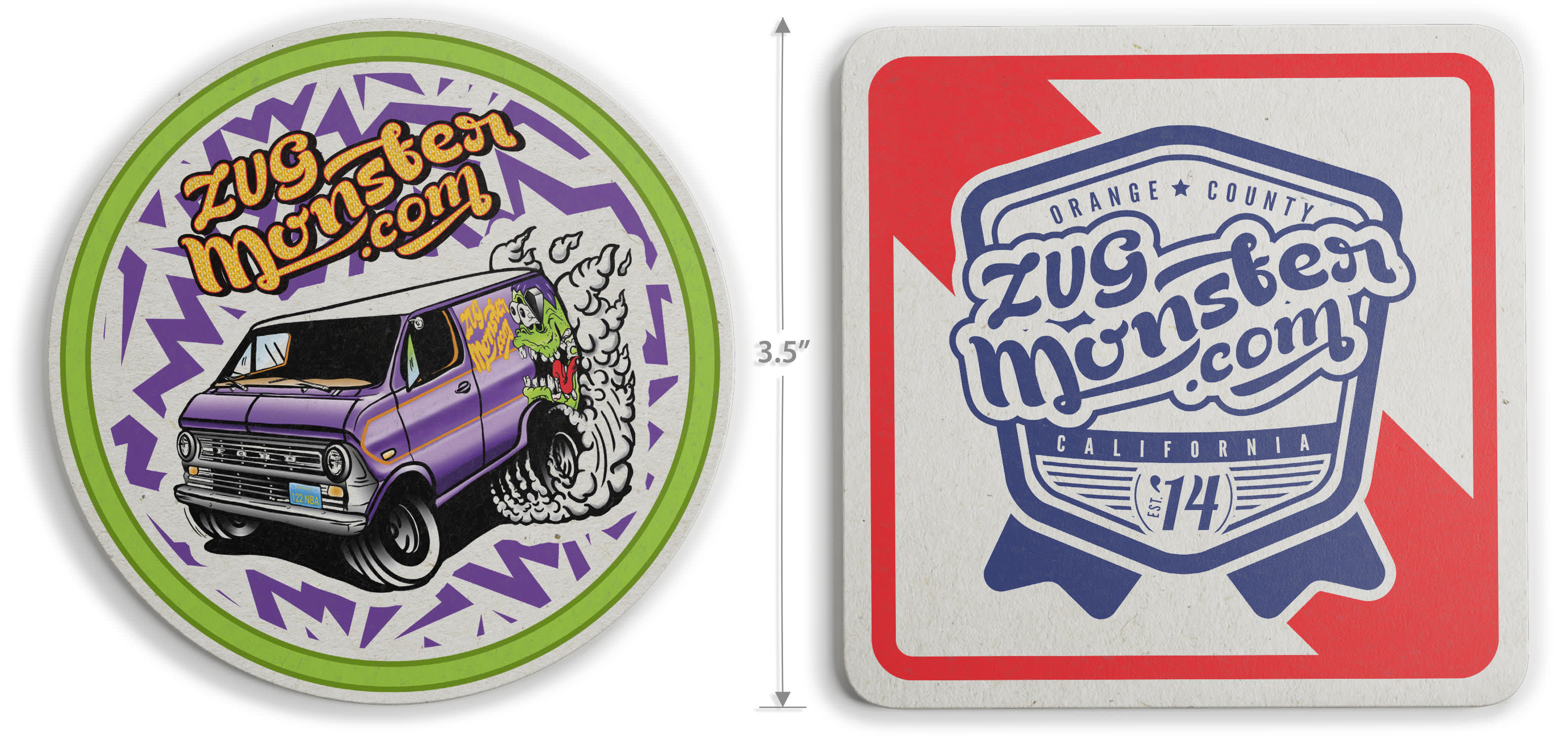 Contact Us for More Information
Need help ordering your custom coasters? Our helpful expert customer support team is standing by to speak with you. Call (844) ZUG-STER, or email us at info@zugmonster.com, and we'll be more than happy to assist you with your order.
Get more value for your dollar at ZUG Monster.