If you're unsure of how setup your spot UV file please leave a note on the areas you want the glossy spot uv, or simply leave it to our team of designers to pick it and set it up for you.
Upload 1 design per item ordered. For example, if you would like to order 200 stickers of two different designs you will need to purchase two 100 piece sticker orders so you can upload two designs.
Please advise once cutlines have been created we can not cancel your order.

Artwork Requirement
We recommend that you do not use font smaller than 10pt or detail smaller than .04in  on the Raised Spot-UV detail. For best results we recommend the UV coverage to be less than 30% of the stickers. 
Submit your artwork at 300dpi at the size it is to be printed for the best print quality possible.
If you know where you would like your raised spot uv save in on the top layer of your Adobe Photoshop or Illustrator file. Make the area you would like to be glossy 100% K solid. Do not add gradients or feather the edges of the spot uv layer.
Submit files in CMYK color format to avoid unexpected color shifts. We will convert your RGB files to CMYK.
Your artwork will be printed as big as possible to fit the area of your selected size unless specified on the memo line or if file is sent to size.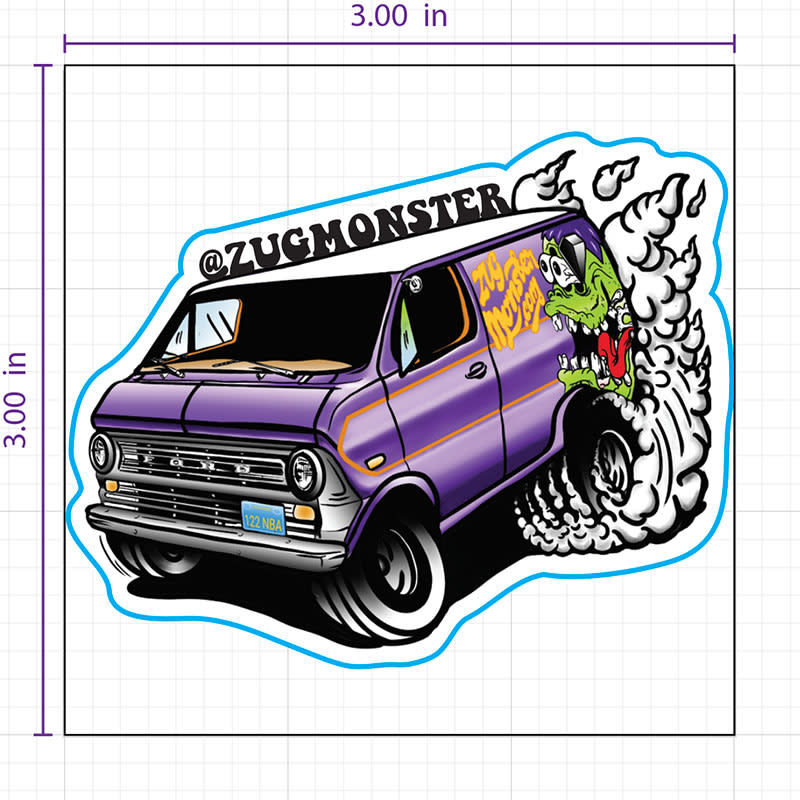 Design Template