Our custom charms are crafted from high-quality acrylic material that can be printed in full color and cut to any shape you desire. Each charm comes with a small hole, making it perfect for attaching to keychains, jewelry, and more. Create your own unique design to add a personal touch to your accessories!
Want to split up your order into multiple designs? Simply select the number of designs needed and upload your files.

Custom acrylic charms come with a 2mm hole so you can attach it to your favorite accesories or keyrings.  Acrylic charms have a 5-8 day turnaround but if you have a tighter deadline give us a call and we'll be happy to help.
**No hardware is included with the charms, if you would like the keyring and clip checkout our Custom Keychains.**
Artwork Requirements
Submit your artwork at 300 dpi at the size it is to be printed for the best print quality possible.
Submit files in CMYK color format to avoid unexpected color shifts. We will convert your RGB files to CMYK.
Your artwork will be printed as big as possible to fit the area of your selected size unless specified on the memo line or if the file is sent to size. We do not stretch or modify your design proportions unless is requested in the notes.

Download our design template for more details on setting up your cutline.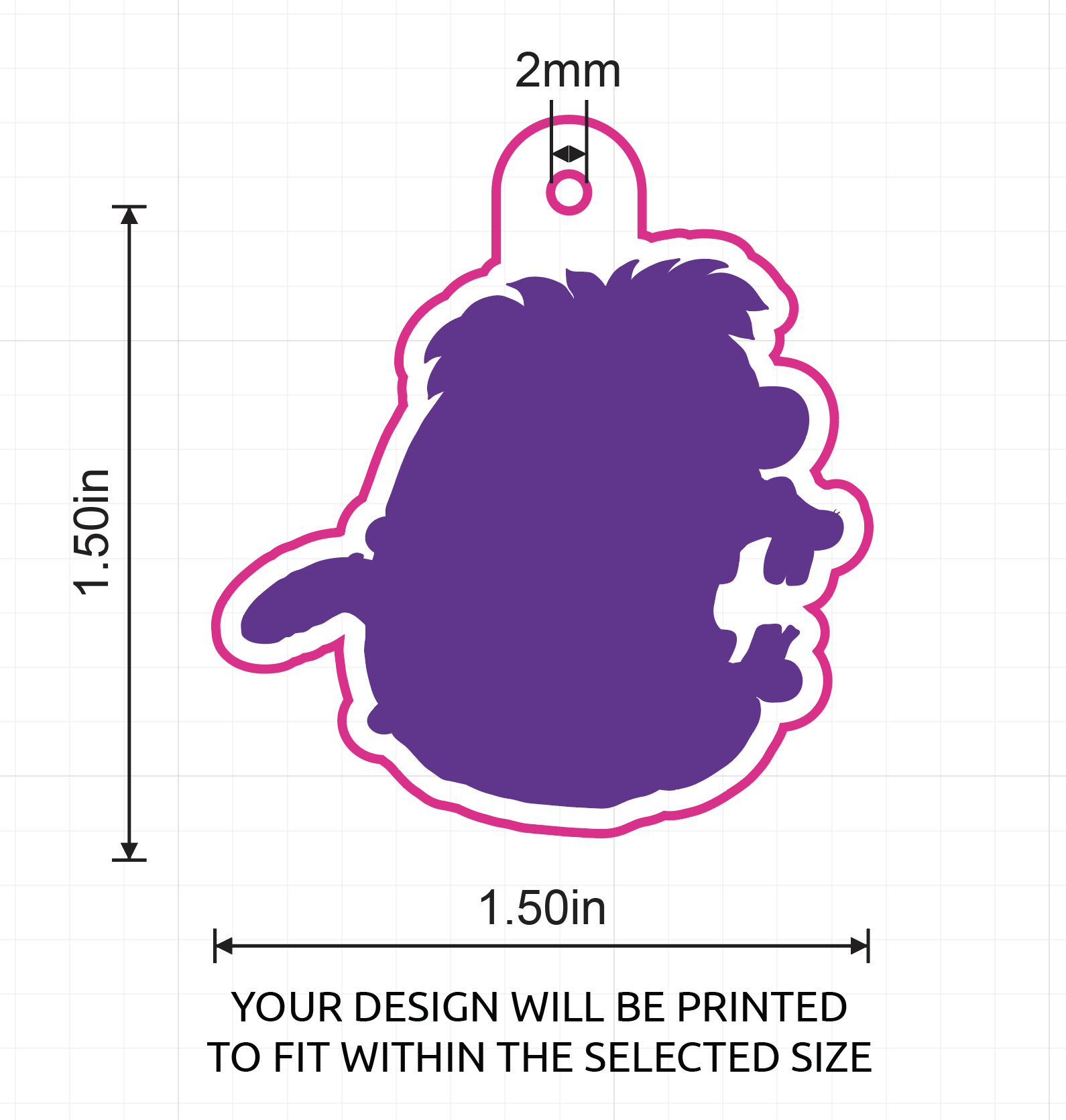 Design Template