What is BOPP?
Now you may be wondering what BOPP stands for. In technical terms it's biaxially-oriented polypropylene. In other words; it's the best quality print material for custom rolled labels! BOPP is a thin plastic material that is durable, water and weather resistant. This is perfect to print your business labels and stickers for all your marketing needs. Here at ZUG Monster we offer BOPP film in matte, gloss or metallic silver. Our high-quality ink is durable and vibrant.
BOPP vs. Paper
The thin material makes your label versatile to wrap around any/all of your products.
The strength and durability of this material ensures to resist any water, oil, or daily use wear and tear.
The printability quality brings your artwork and logos to life!
The material low toxicity makes it safe to use on food containers/ packaging.
Resistant to stick.
Laminate vs. Non-Laminate
Lamination is a layer of material in order to improve the durability, strength, and appearance of a sticker. The Lamination process creates an extra layer applied to the top of printed stickers that is scratch-proof, resistant and will increase the lifespan of your sticker.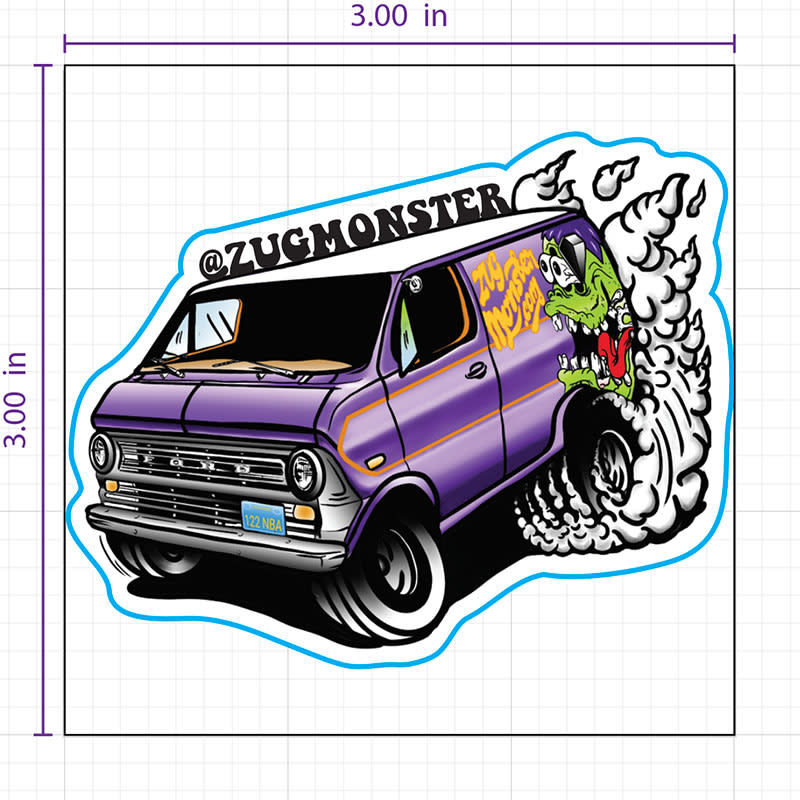 Jobs will be printed in CMYK colors so bright colors saved in RGB might not match but will be as close as possible. Please convert files before submitting and order.
Please note: Roll labels are printed on separate equipment than regular vinyl stickers. This is not vinyl, if you would like us to match the colors from vinyl stickers please provide Pantone code.
Design Template